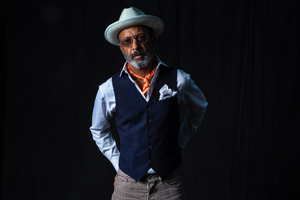 [NEW YORK, NY] Immediate Family Records, known for their diverse range of talented artists, has just announced their exclusive license of the catalog of beloved blues and roots artist, The Reverend Shawn Amos. As a celebrated blues musician, Amos has been captivating audiences worldwide with his soulful harmonica playing and uplifting performances since 2013. "We're thrilled to have the opportunity to work with Reverend Shawn Amos and his catalog," said Chris Pizzolo, founder of Immediate Family Records. "It's an honor to have him entrust his music with us and we're excited for what's to come." With 'Blue Sky', released in...
---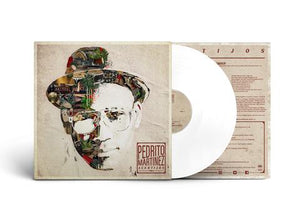 Immediate Family Records & Eshuni Records announce the release of Acertijos (Riddles), the new album by master percussionist Pedrito Martinez, widely understood to be one of the most innovative soloists in the instrument's history, will be available worldwide on March 19, 2021. Recorded before the pandemic shut down the world's airports that had been Pedrito's second home for more than twenty years, Acertijos was mixed during the great lockdown of '20.  Acertijos / Riddles contains nine new songs—Aumba, My Father's Eyes, Yo Si Quiero, Arrimate Paca, Ciudadano, If You Don't Know How To Dance, Inhospito Mundo, Blasfemador, and Afina el Arroz....
---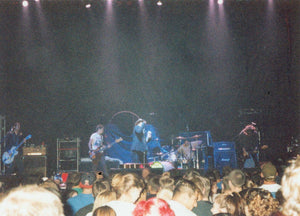 The Bicycle Thief 21st Anniversary LP Reissue of "You Come And Go Like A Pop Song" is less than one month away.  To celebrate, Nate "The Man" Pottker was able to compile footage from the band's earlier tours to create this official live video.  A big thank you goes out to everyone who took the time to submit a question!  We know how much this record means to all of us, so we wanted you guys to ask the band questions that were on your mind. Here are Bob and Josh's Answers: What are y'all listening to these days? -@jonahematos JK:  The...
---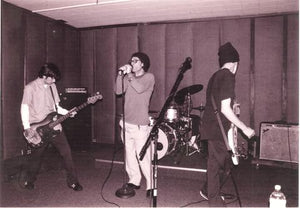 If you know about this album, you really know.  My earliest memory of this record was getting into the passenger seat of my best friend's Nissan Altima in 2006. I was about 18 years old, a care-free musician who also happened to be a Red Hot Chili Peppers fanatic.  My buddy handed me the CD tray to this mystery record as he popped the CD into his car stereo and said, "Check out this record. It's a band called The Bicycle Thief. It's got that guy Bob Forrest who's friends with Anthony. John is on this record too."  To be...